Upcoming services and dinners
Services in 2023-2024:

10 December, Pastor Luuk Deventer
14 January, Pastor Jan Witsel
11 February, Pastor Douwe de Roest
10 March, Pastor Pascal Handschin
14 April, Pastor Rahman Yakubu
12 May, Pastor Stephen Murray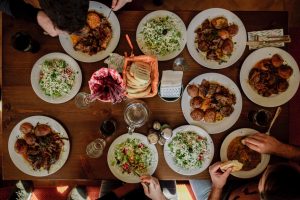 Time4God@home:
Once a month there is a 'Time4God@home' dinner on Sunday evening in a house in Middelburg. We have a meal together and take time to make new friends. People from different ages and backgrounds meet each other: expats, students, Dutch people who are interested in other cultures, refugees. We communicate in English and talk, eat, laugh and have a moment of reflection on a Biblical theme. The dinners are (roughly) from 6-8. If you want to join these dinners, send a message to Irma: +31630212360.
You are always welcome to bring friends.